Custom Drapes for a Modern, Masculine Mansion

These curtains and drapes were designed for a very unique house. A young man building a very bashed Garfield asked me to design some furniture, beds, and window treatments for his one-of-a-kind mansion. The tone of the house is very masculine and its owner had made a lot of bump-outs for windows and added french doors here and there. He sent me very precise measurements of each window and door and worked with me as I designed the styles that complimented each room.
One of my favorite rooms is the Game Room. I dressed the furniture for this room with a lovely soft yellow and ivory striped fabric with black and red accents. It's a gorgeous color combination that was a delight to work with. I think my favorite piece is the split ottoman that I made from a piece of florist's foam and a little quilt batting. There are two styles of curtains in this room. The pair with the valance is for the only window in the room and the other pair goes over an open doorway that leads into another room.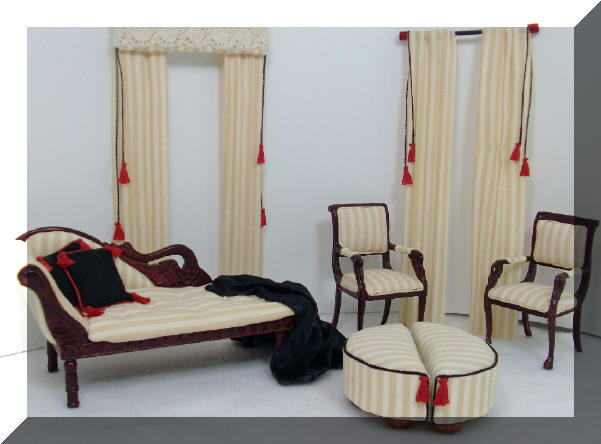 Even the cat got his own designer bed to match the room!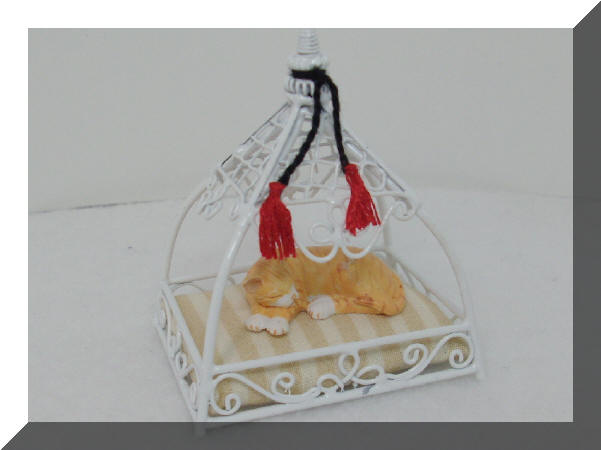 In the library, one large window received heavy drapes in a rich brown, green, and gold striped fabric. I upholstered the chair cushions in faux leather and added bolsters of the same fabric as the drapes.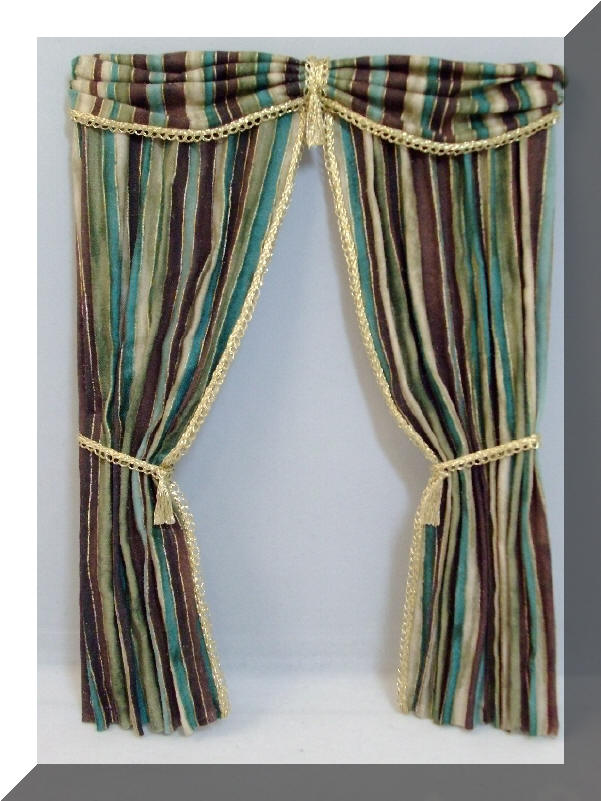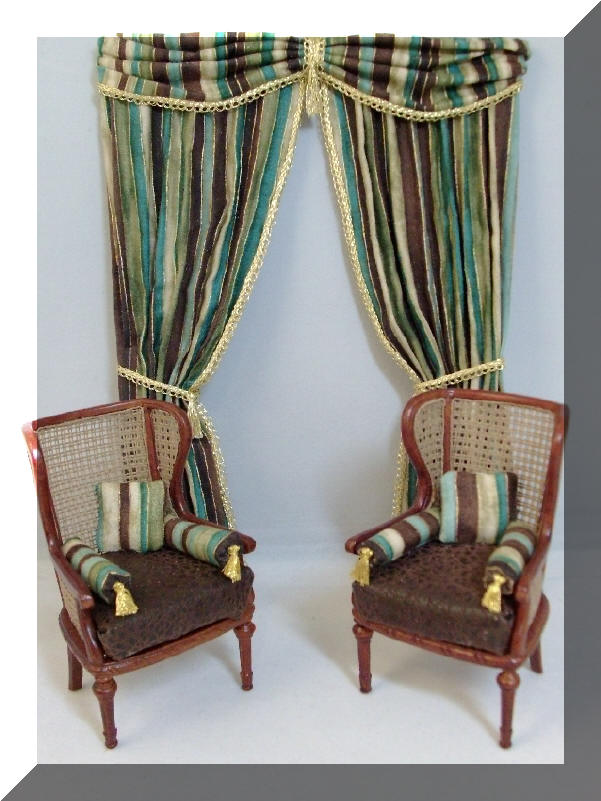 In other rooms, the gentleman requested curtains for the bay window in the master bedroom done in deep burgundy and gold fabric that were gathered at top and bottom and tied in the middle to let in more light.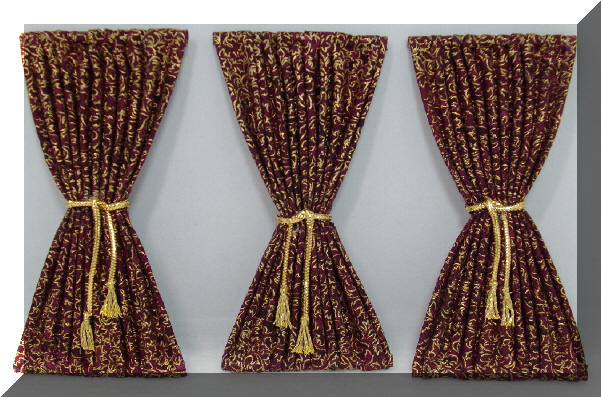 The client asked me to make a pair of drapes and valance to hang over the opening to the bay alcove. I don't have pictures of how it looked after he installed the drapes but just imagine these drapes hanging in front of the bay alcove and behind that the window seat in the bay and the three curtains shown above in the bay windows. I also made a coordinating cushion for the window seat and tons of pillows to make it an inviting space.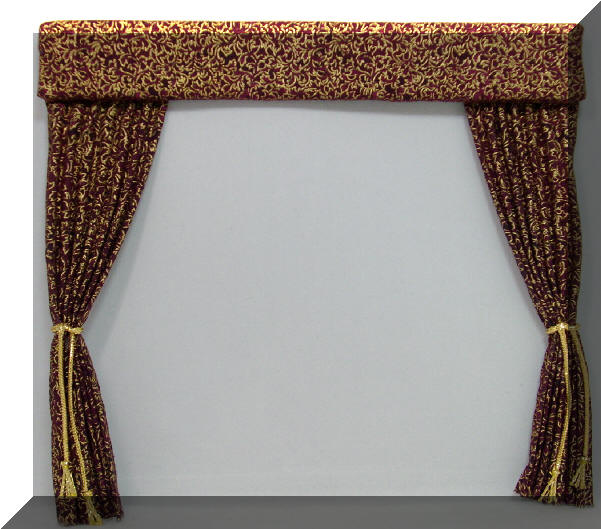 In the dining room is a large square arch doorway leading into the game room. This set of drapes was designed for that doorway on the dining room side. I used the same fabric to upholster all the dining room chairs.