French Chateau Dining Room Drapes

These are the drapes for a large picture window in the dining room of the French Chateau. The valance is a turban-wrap swag in silk jacquard with cascades on the sides. The center panels are matching semi-sheer silk and the side panels are ivory silk. The gold loop trim gives it enough flair to hold it's own in a French dining room and really pulls it together with the ivory and gold furniture while the pink shows off the pink and white table settings.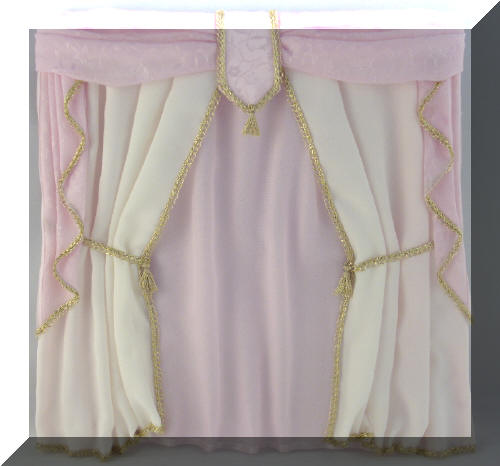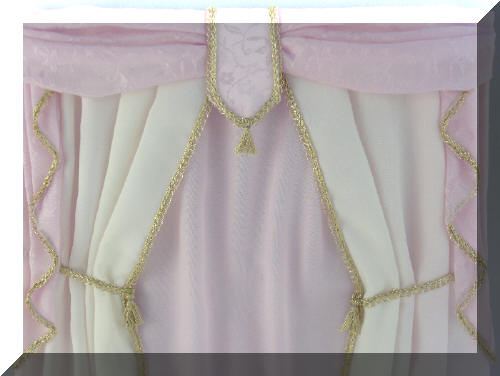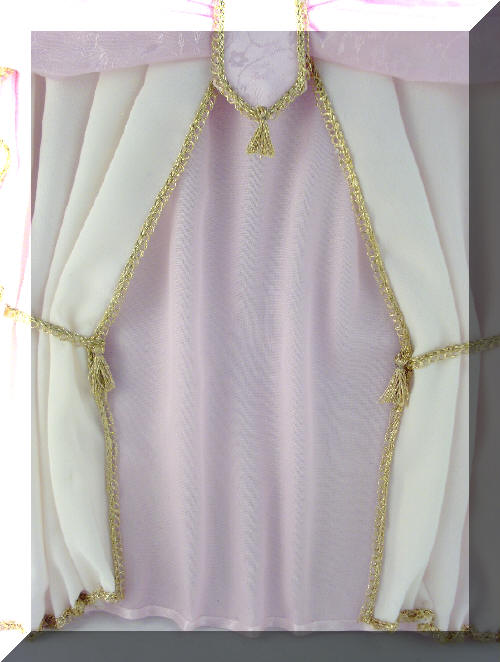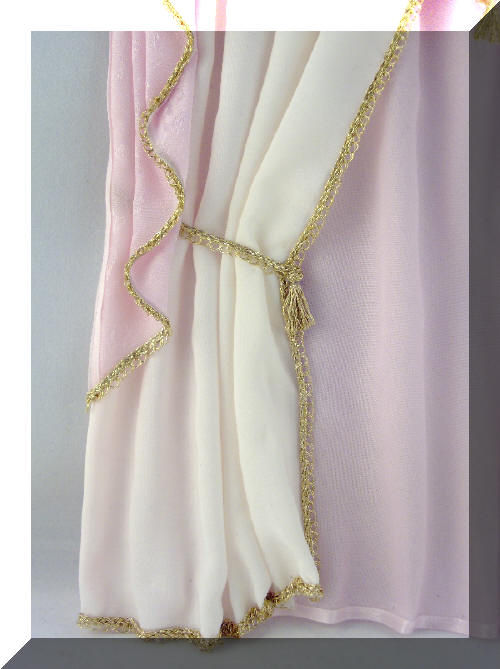 These are the drapes for the small window at the rear of the dining room. They have the same turban-swag valance and cascades but are toned down just a bit so as not to overpower the small window.