Custom Rosedale Bedroom Drapes

The drapes in the Rosedale bedroom are some of my favorites and not just because of the fan valance (although that particular feature always makes me smile). The thing I love most is the fabric used for the drapes and furniture. I was lucky to find two coordinating fabrics that harmonized so well with the wallpaper that it makes the whole room sing!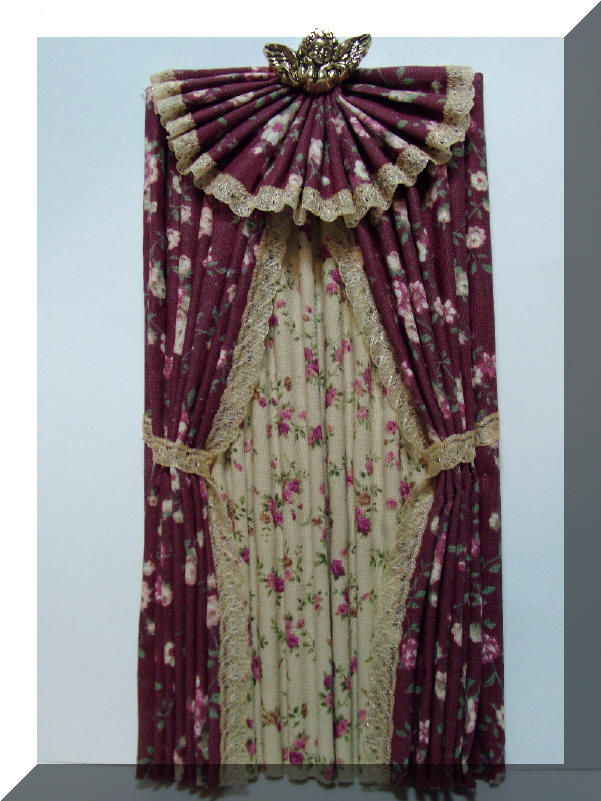 These are the drapes in dry fit prior to assembling the house. In the picture above you can almost see that the sides of the drape panels are just a teeny bit wider than the valance. I extended them just enough so they would wrap neatly around the sides of the window frame, creating a perfect fit and drape. In the picture below, you can see how that detail gives the windows a nicely realistic 3-D effect.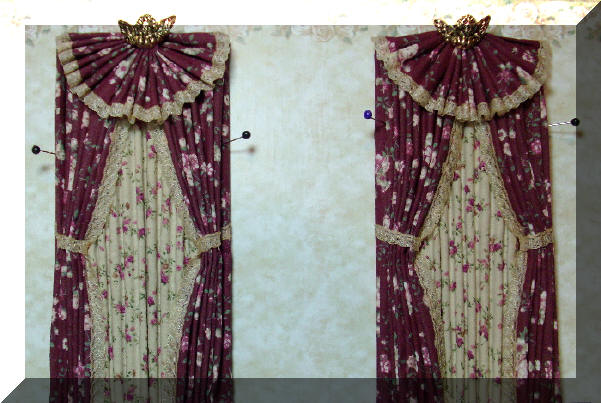 Here's the finished bedroom without the furniture.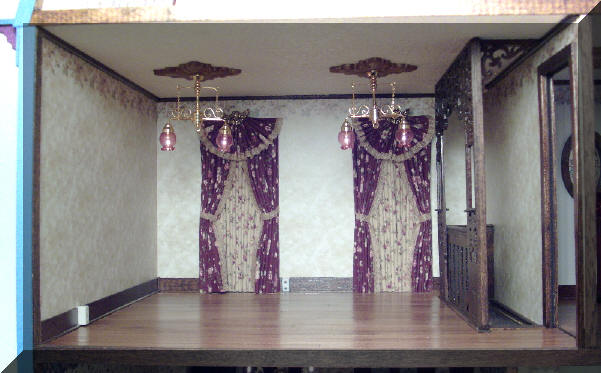 I had a piece of pleated fabric leftover that was just the right size to make a skirt on the vanity chair! The legs on that Bespaq are too pretty to cover so I positioned the skirt behind them and love the whole effect. The cat in his bed appears to approve as well.