French Chateau Living Room Drapes

The camera doesn't capture the true shades of these luscious traditional French colors. The ivory is more antique white than cream and the blue is a light, almost slate blue. Both fabrics are silk jacquard. The ivory panels are straight pleated drapes with a tiny gold braid edge. The blue panels are overlaid and gathered in the center. The living room is so dramatic and bold that I wanted to give the windows a treatment that would be strong enough to hold their own, yet not compete with the rest of the room. I also wanted to make the windows look a little larger than they are which is what led to the pixy valance and the gathered overlaid panels, both of which give the windows the appearance of being wider than the actually are. The finishing touch is lots and lots of gold braid and some really beautiful gold rope ties and tassels to tie it all into the rooms decor.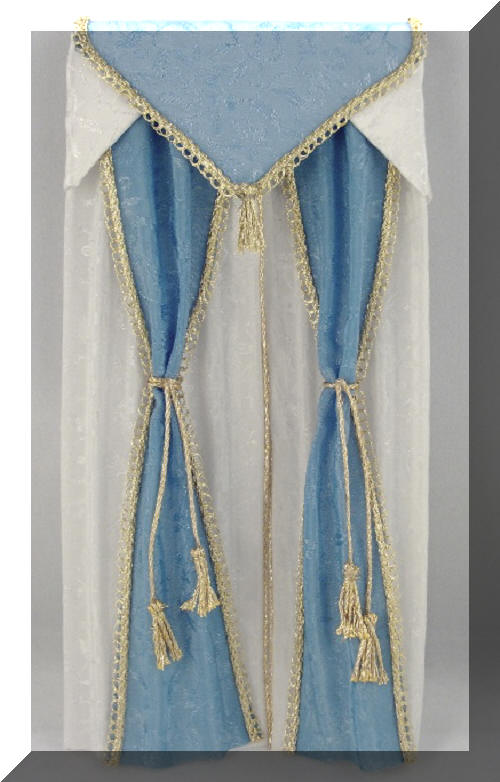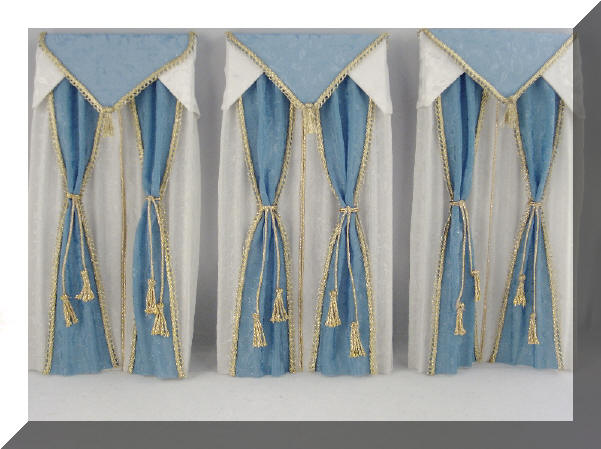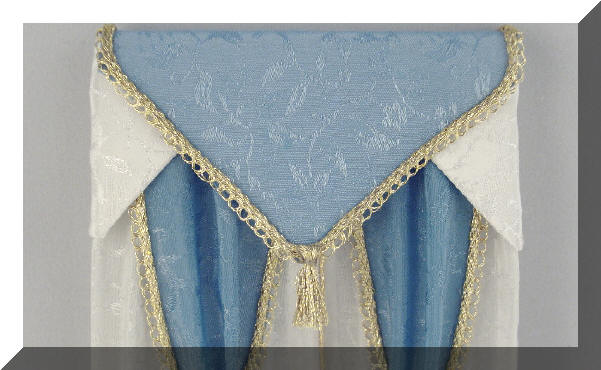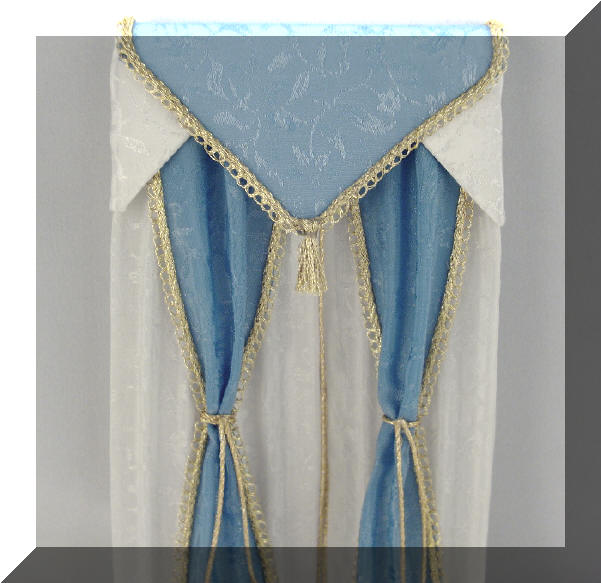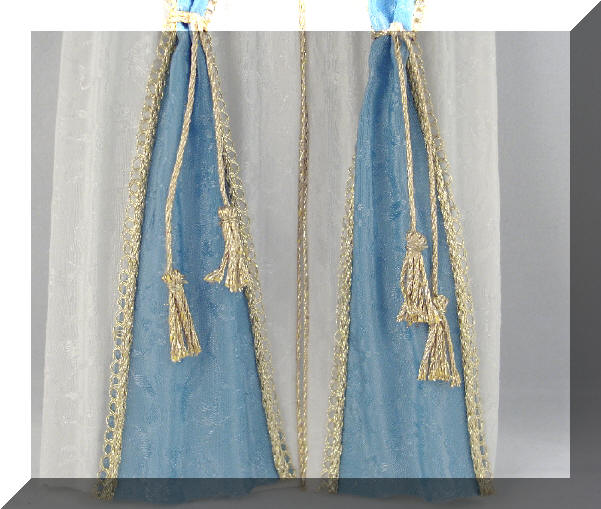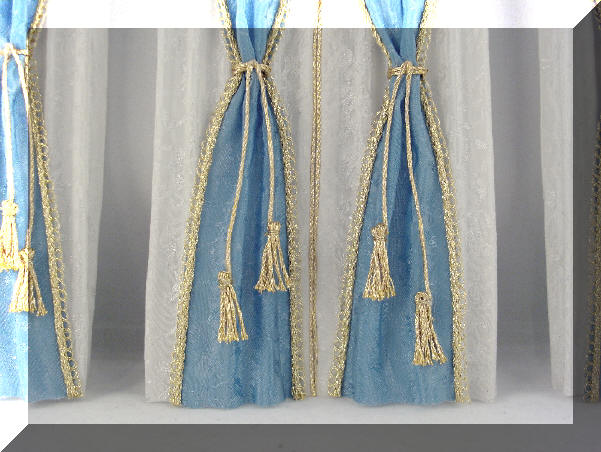 My client sent some pictures of the house after she received the curtains so I could see how they look in the room.