French Chateau Custom Ordered Bedroom Furniture and Curtains

The curtains and bed here are all part of a larger custom order that was a delight to create. The dollhouse is a lovely French chateau with a luxurious interior. It was a delight to delve into my silk and lace to create its furnishings and curtains. The bedroom has a large bay with 4 windows so I used a soft, pure white silk and gently sculpted the fabric into billowy folds that appear to be floating on a breeze. I dressed a fainting couch to set in the bay and then lavished the brass bed with tons of white silk, frothy lace, soft pillows, and used hand dyed silk ribbon to embroider pretty flower buds on the bedspread.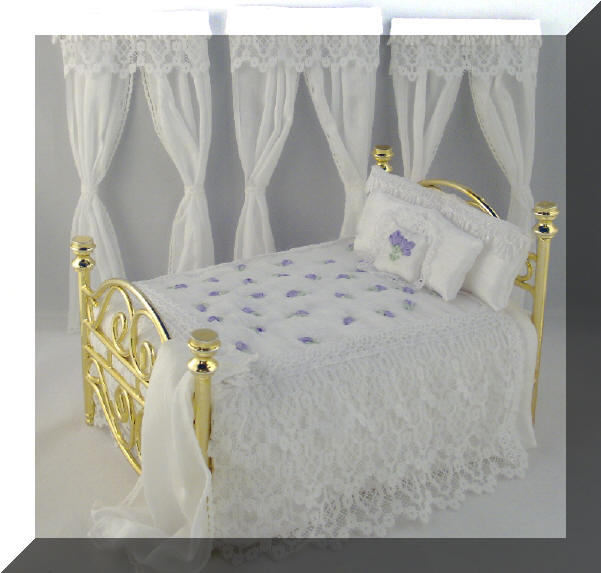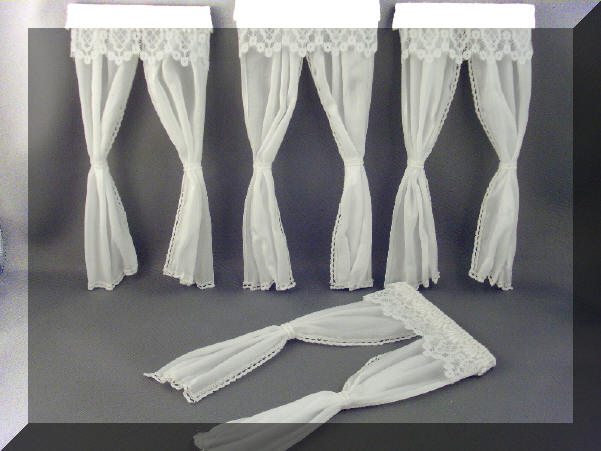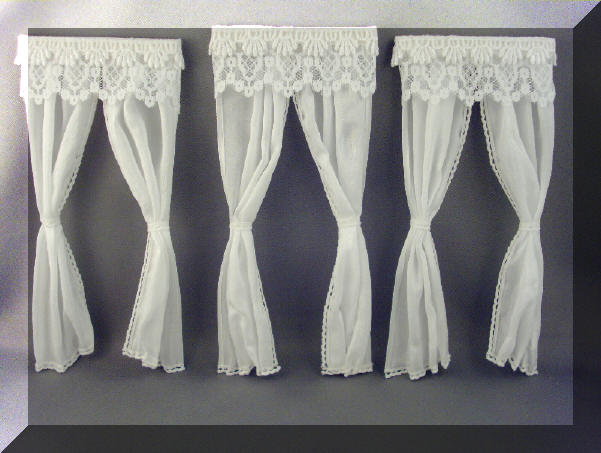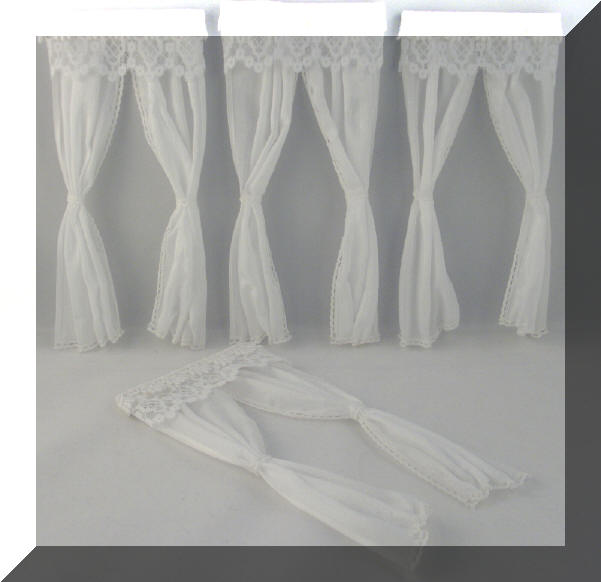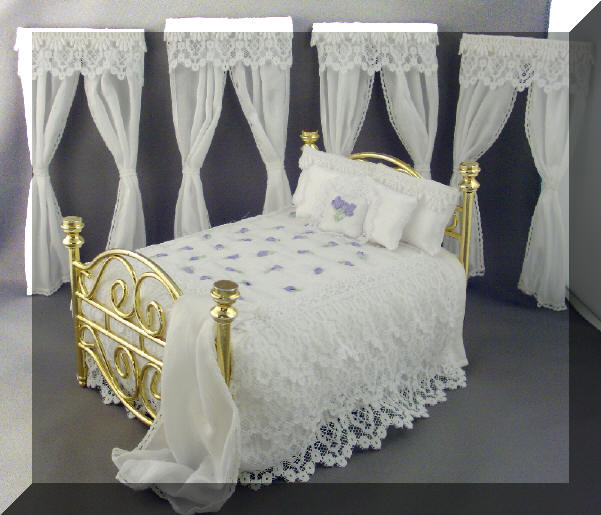 My client sent pictures of the bedroom after she received the curtains, bed and chaise. I love the beautiful combination of blue, lavender, white, and gold! The curtains look just as pretty from the outside as they do from the inside too.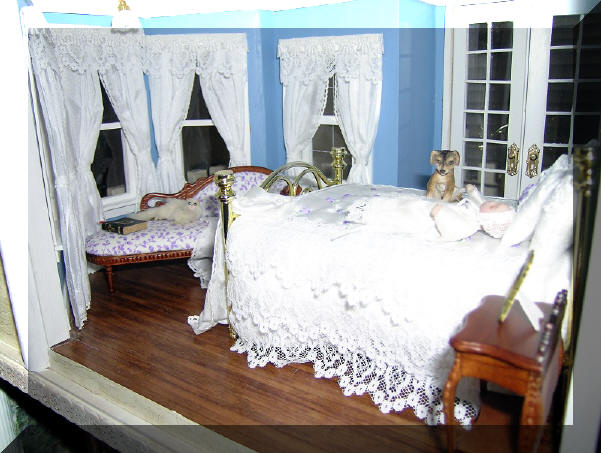 Return to Drapes and Curtains Gallery