Maharet and Percutio..............A love story in miniature

Once upon a time there lived a very powerful wizard named Percutio Vulcanus.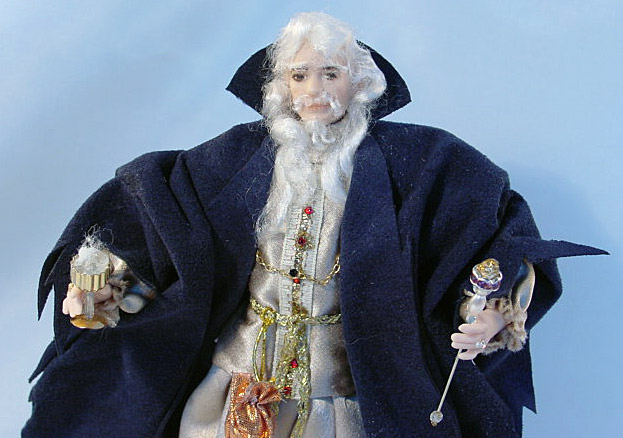 When he was a young man, Percutio married a lovely maiden named Emma and together they settled into a happy life. Emma took care of their home and their young dragon Phideau, while Percutio practiced his art of high magick. They had a very happy life together until tragedy struck and Emma died at a young age. It's not clear if Emma's passing was related to Phideau in any way, but Percutio had her ashes placed in a silver urn and tried to go on with his life. Stunned by his loss and grief, he moved himself and Phideau to a quiet tudor cottage hidden away in a lonesome valley.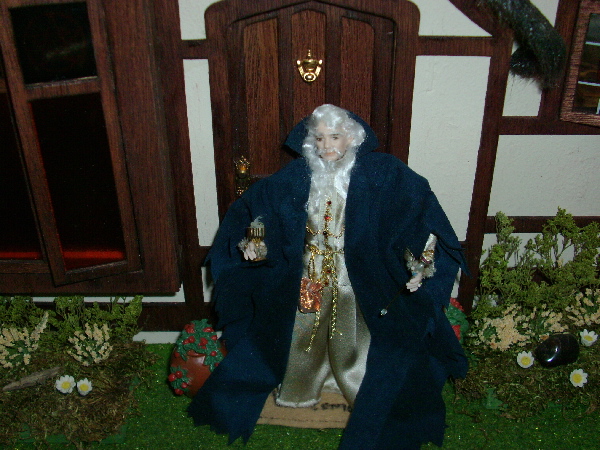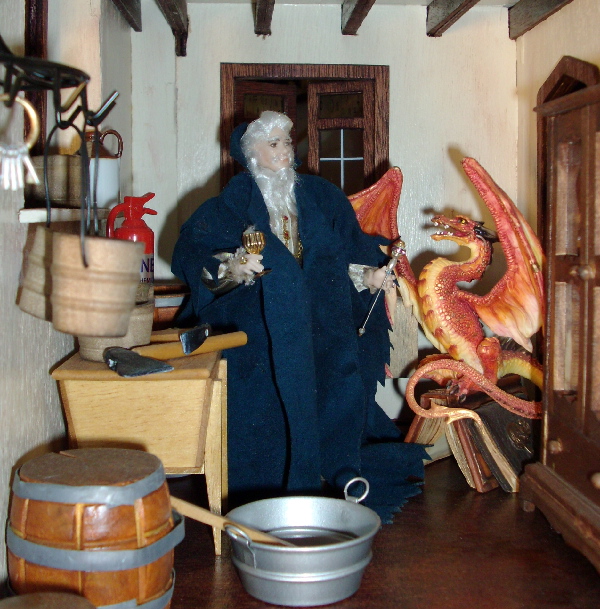 He lovingly placed Emma's ashes in an urn on the mantle and continued his solitary practice of magick.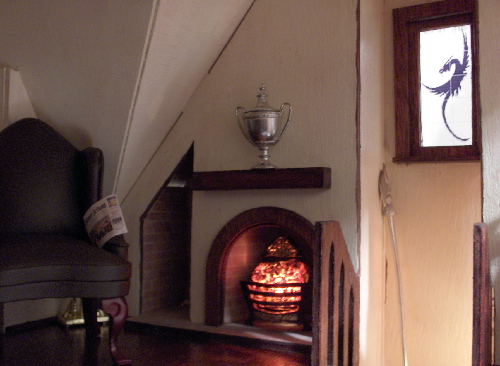 Then one day while Percutio was away at a conference, a strange thing happened. Thru the valley, a strong wind began to blow from the north. The earth began to tremble and shake as a heavy mist settled over the ground. When the mist had cleared away, a small victorian house stood next door to Percutio's cottage.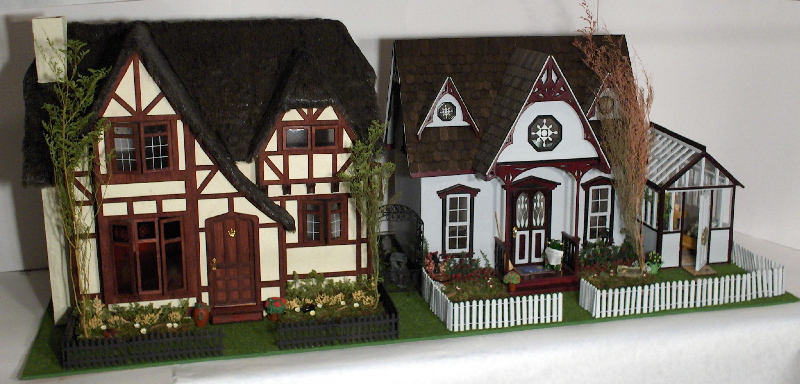 Coming from within the house, a tinkling laughter was heard and a lovely witch shook the dust from her red hair and stepped out onto the front porch.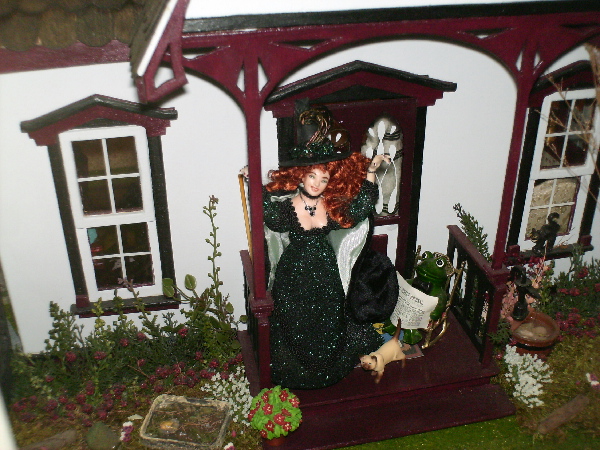 Her name was Maharet and where she came from, no one knows. But by the look in her green eyes, it was evident that she was a witch with a purpose and nothing would stop her from achieving her goals.
(click here to continue the story)