Custom Rosedale Living Room Drapes

When I was commissioned to build this custom Rosedale the client asked me to dress the furniture and windows for her as well. I was in heaven! The living room furniture is upholstered in floral print with a navy blue background so I selected a navy dupioni silk for the drapes. The lace for the valance and tie backs is hand dyed to match.
The first picture shows the drapes being prefit to the window prior to assembling the house. This is an example of how much easier it is to get a perfect fit by creating the window treatments before building. The Rosedale living room window is set into a small bay and the frames butt up against the side walls. There's no way I could have gotten that perfect fit after the house was assembled!
This is the bay window front with the drapes pinned in place prior to the house being assembled.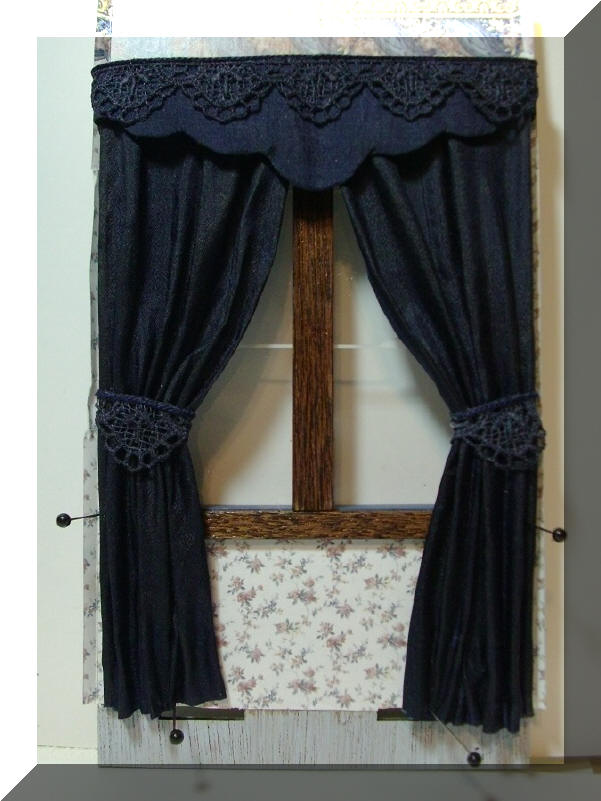 So I made the drapes first, set them aside, and when the house was finished all I had to do was put a little adhesive on the back and gently press them in place on the window frame.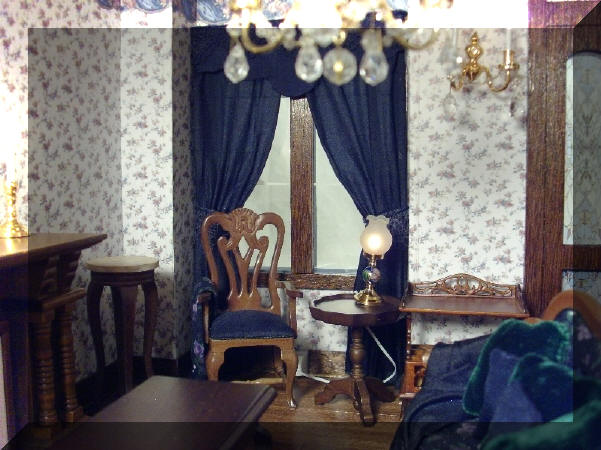 Just one more to show the total effect of the furniture and drapes together: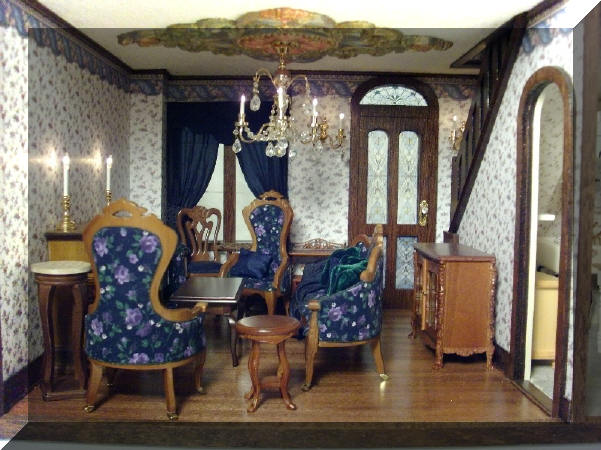 If you'd like to see the rest of the Rosedale, click here.