Textile Arts

In addition to my passion for miniatures, I'm also a textile artist. I create wall art from fabrics, beads, embroidery, silk ribbons..........well, pretty much anything that can be incorporated into the textile medium. Most of them have already been sold; the ones I hung onto are the ones that have special meaning to me. Quite a few of these pieces have been to shows and received awards but the thing that makes me the happiest is just knowing that looking at them brings joy to other people. The art quilts are shown in no particular order. Unfortunately the pictures are very old so they don't embiggen.

Japanese Wall Hanging--Hand embroidered and beaded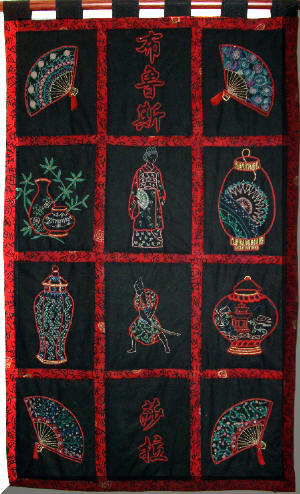 Insanity Has Group Rates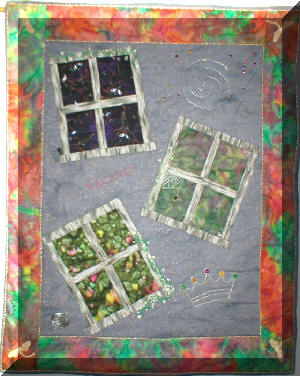 Moon Over Mardi Gras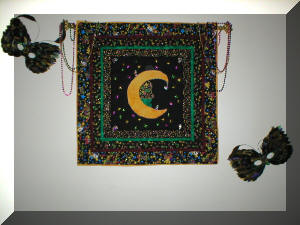 Diamonds Are a Girl's Best Friend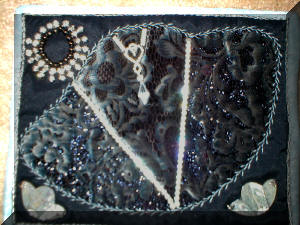 Art Nouveau Remembered (Tiffany #1)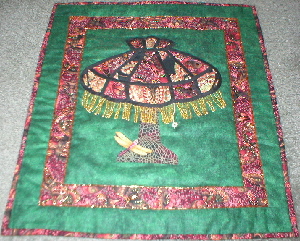 Tiffany Butterfly (Tiffany #2)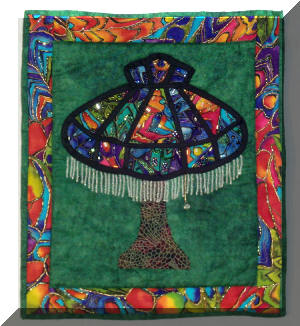 Grapes of Glass (Tiffany #3)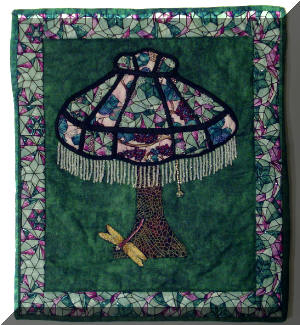 A Primary Tiffany (Tiffany #4)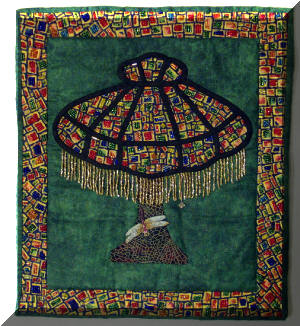 Peacock's Pride (Tiffany #5)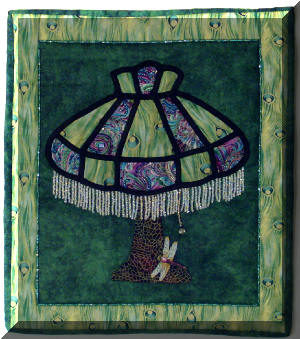 Celebration!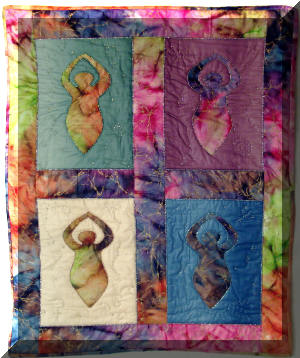 Til Death Do Us Part (Living with domestic abuse)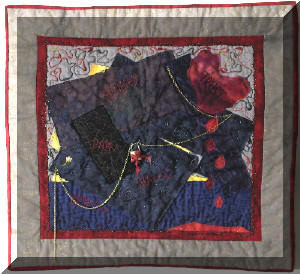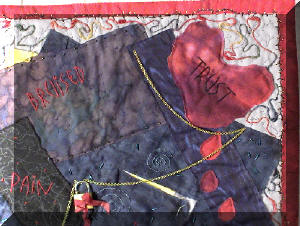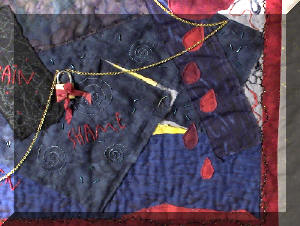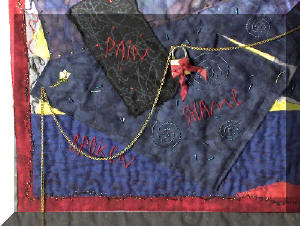 Learning to Fly (Life after abuse)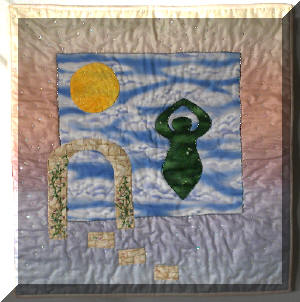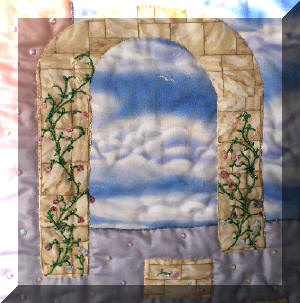 The Departure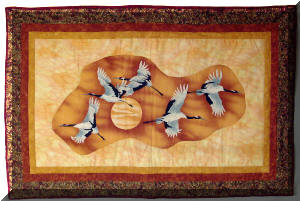 The Dragon and the Phoenix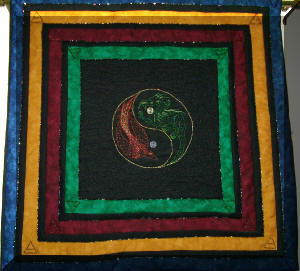 Beaded Autumn Tree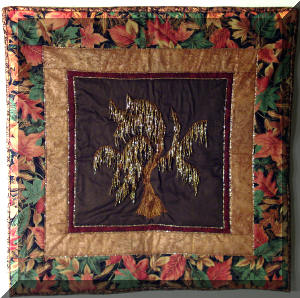 Spring Beaded Tree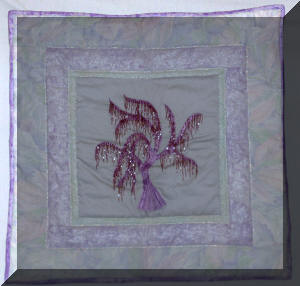 Summer Beaded Tree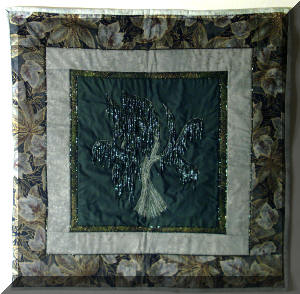 Winter Beaded Tree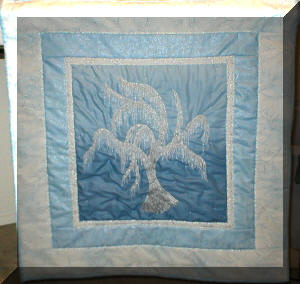 Purple Floral Butterfly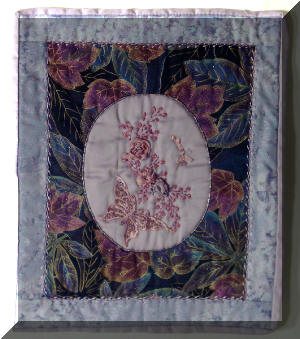 Beaded Frog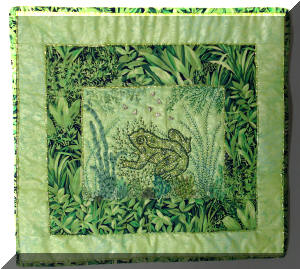 Beaded Dragonfly in Green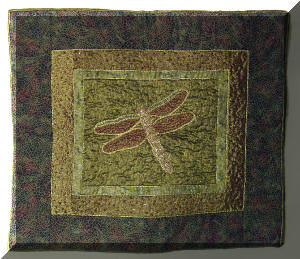 Beaded Dragonfly in Gold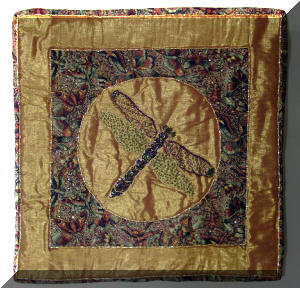 Grandmother's Garden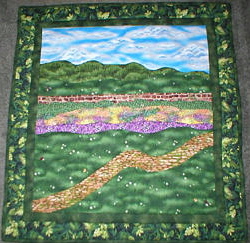 Green Moon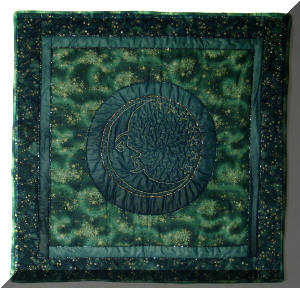 Gold Saturn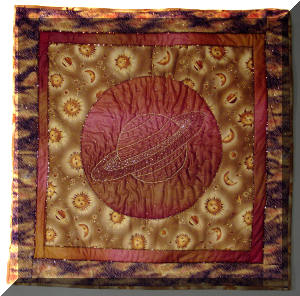 Black and Gold Sun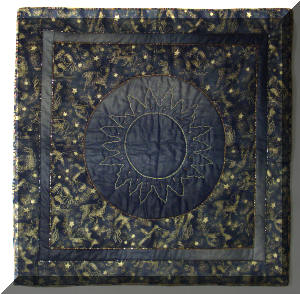 Green Leaf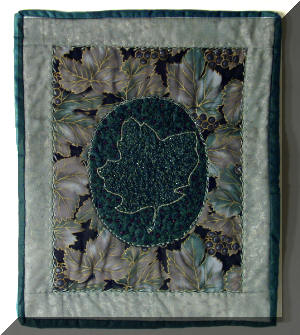 Green and Gold Butterfly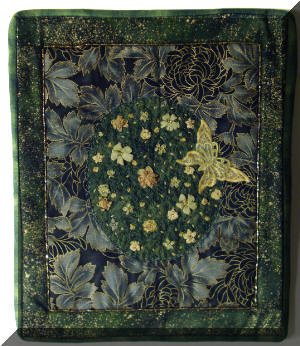 Kathy's Garden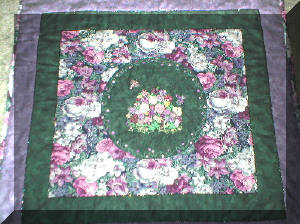 Lee's Journey
(In Loving Memory)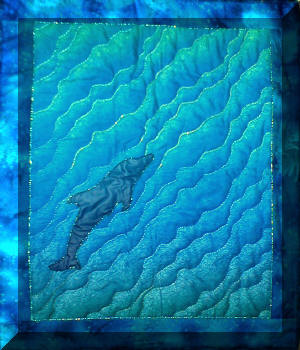 Purple Ferns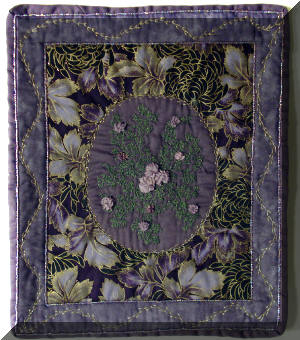 And They Gave It a Word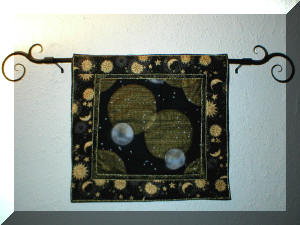 Tropical Sunset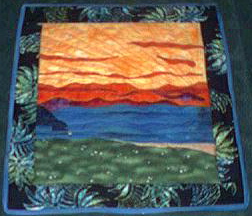 Tuscan Vineyards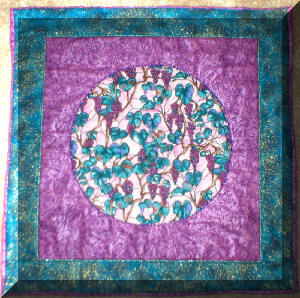 Vacation by the Sea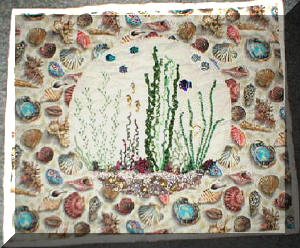 Victorian Rose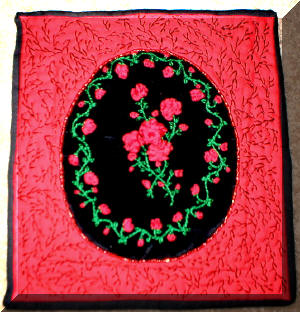 Yarn Fairy's Castle