The Witch's Orchid

This house has a very special place in my heart because it's the very first dollhouse I built. I'd already purchased the Pierce kit but felt that it might be a good idea to build a smaller, "experimental torture house" to get the feel for building before taking on a large house like the Pierce. I stumbled along through the building because it wasn't til after I'd finished it that I discovered the Greenleaf forum. But it turned out well and more importantly, it made me fall passionately in love with building dollhouses! Maharet has since moved into the Pierce because she wanted more space, but this house remains in my collection. I decided to leave the original pictures of the house to show my first work as it was.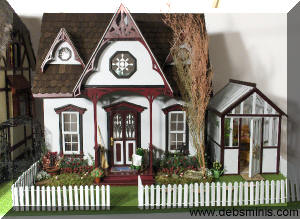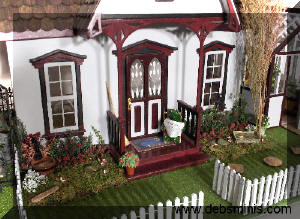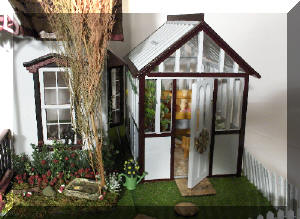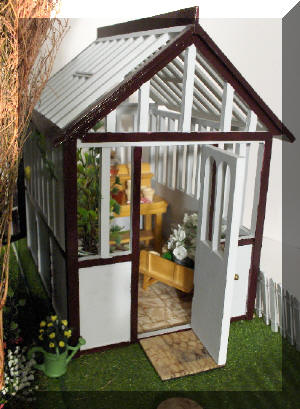 There is a lovely cemetery in between Maharet's house and Percutio's. Both of their bedroom windows face out into the cemetery and sometimes, in the light of the full moon, you can see them each at their window, gazing into each other's eyes without saying a word.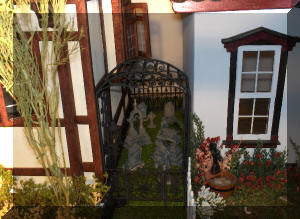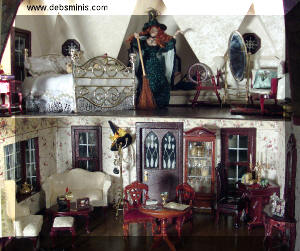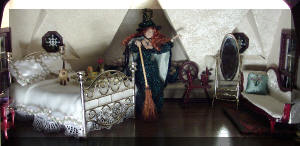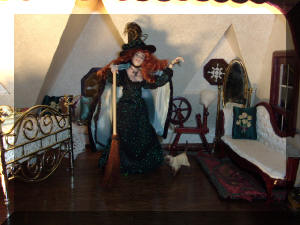 Mirror, mirror on the wall, we know who's the fairest one of all. Maharet makes the most of her downstairs space with a nice conversation area for entertaining, a work space in the corner and the all-important mirror where it can easily be seen.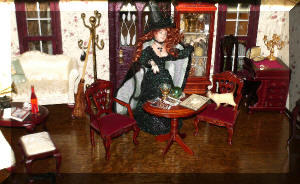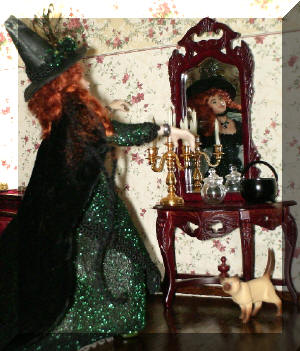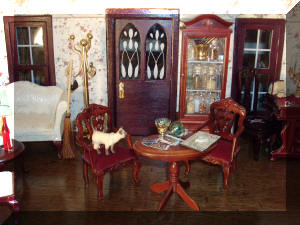 Maharet has made good friends with the dragons next door. Maybe she heard about Emma........or maybe she just likes dragons.