Poinsettia Bed

This gorgeous brass bed is dressed specifically for a Christmas themed custom built dollhouse. in crimson satin and crinkle silk in shades of champagne and honey. Matching bishop sleeve drapes made of champagne crinkle silk with a shirred valance and accented with crimson ribbons complete the look for a very romantic bedroom.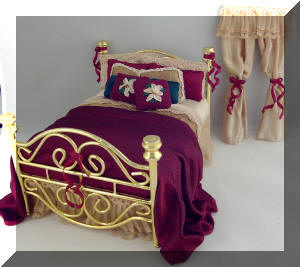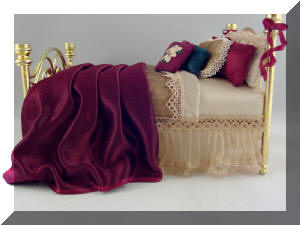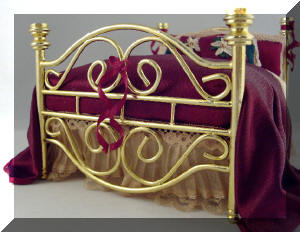 The contrasting pillows are a gorgeous hunter green satin but because of the sheen and the halogen lighting, they look more blue than green in the pictures.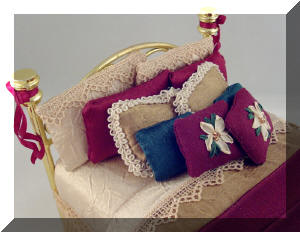 The white poinsettias are silk ribbon embroidery with just a tiny hint of gold glass beads in the center.