Quarter Scale Grapevine Fairy House

Are there fairies in the Tuscany hills? I think there must be. I peeked inside this planter outside a little villa and here's what I found. Look at the tiny little grape vines growing up the side of the house! Apparently in Tuscany, the fairies and elves make wine instead of shoes.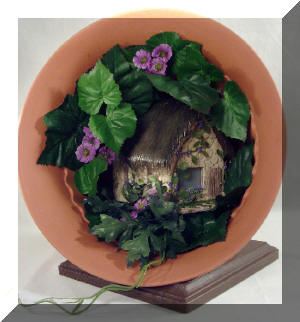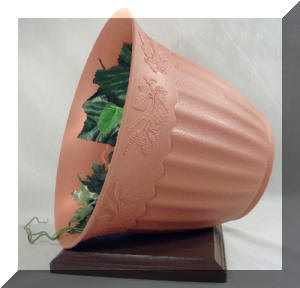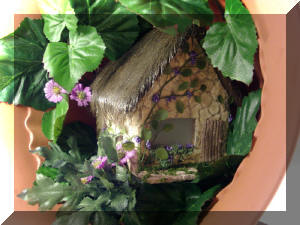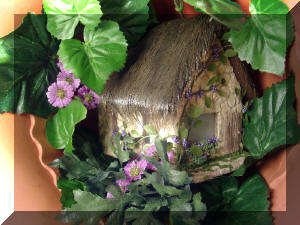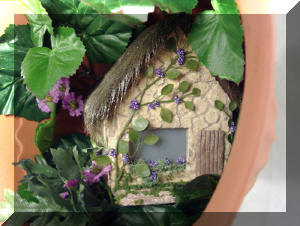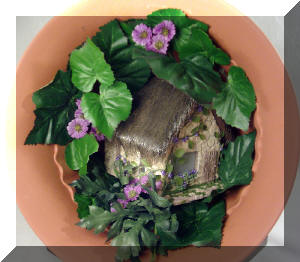 The fairy house is a quarter scale dollhouse from one of the Greenleaf Village kits measuring 5" tall, 3 1/4" wide and 3 3/4" deep. This is the fairy house outside of its planter hide-away. This tiny treasure is made of wood covered in paperclay and a little thatched roof.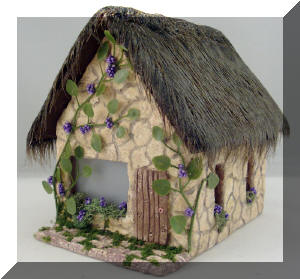 Return to Quarter Scale Gallery