Quarter Scale Washtub Fairy House

If you leave a washtub unattended in the backyard, you never know what might move in. Someone left this tub out on laundry day and within a week, the ferns had grown up around it and I found a teeny little fairy house hiding inside. It's the sweetest shade of lilac with tiny purple flowers on the vines growing up the side of the house and in the windows.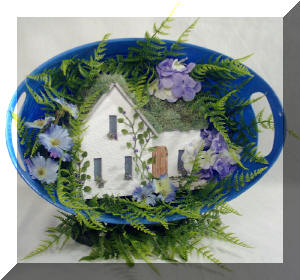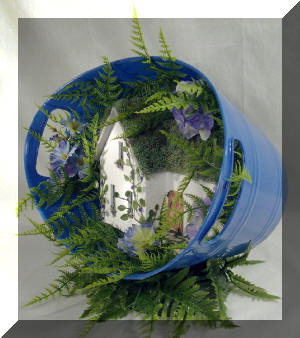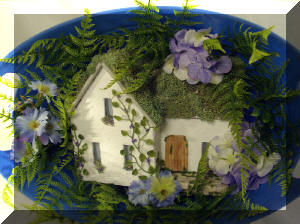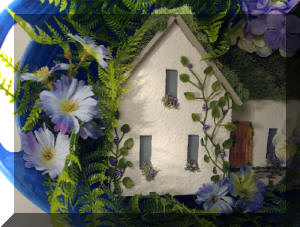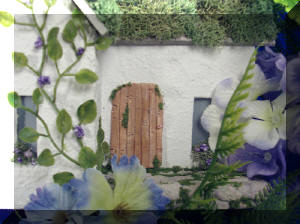 This is what the fairy house looks like outside of it's washtub. The house is a quarter scale dollhouse made completely of wood with a sod thatched roof and a paperclay door and brick porch. The house measures 4 1/4" wide, 5 1/4" tall and 2 3/4" deep.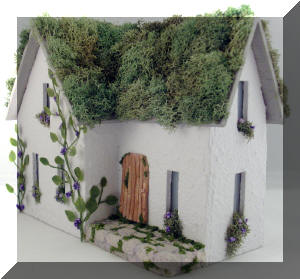 Return to Quarter Scale Gallery