Quarter Scale Willow Tudor Fairy House

If you look closely into this basket of willow, you'll find a sweet little tudor house just right for a fairy. Nestled snugly into the vines and the flowers of the most delicate green and white, this little house is almost invisible but I understand that fairies prefer their houses to be unseen by big folk.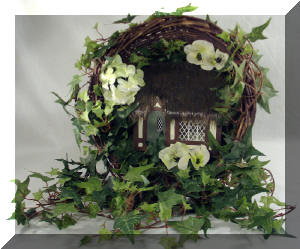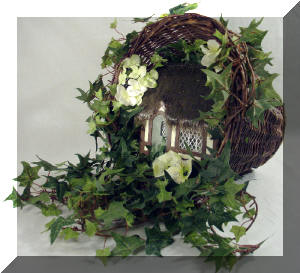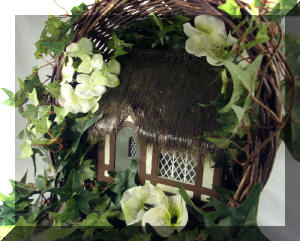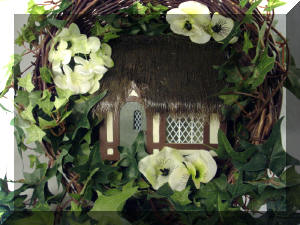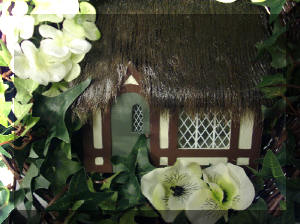 This is how the tudor fairy house looks when it's not in the basket. The house is made of wood with a tatched roof. The pale green house with it's dark brown woodwork remind me of a chocolate covered mint. The house is a quarter scale dollhouse measuring 5" wide, 5 /1/2" tall and 3 3/4" deep.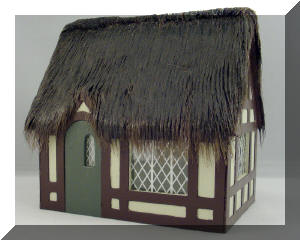 Return to Quarter Scale Gallery