Rosedale Custom Dressed Parlor Furniture

This pretty floral parlor set is custom dressed for a custom built Rosedale. The furniture is a golden walnut and features upholstery in navy blue with a purple and green floral design. It's edged in hunter green braided trim and the teeny fire glazed green beads make perfect buttons to give the soft cushions a bit of texturing. The pillows are emerald green velvet and navy blue textured silk. The throw casually draped over one end of the couch is the same navy silk.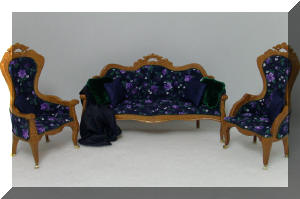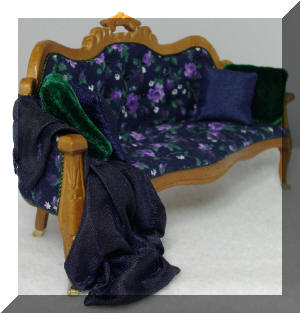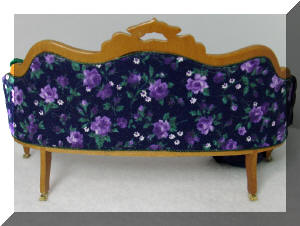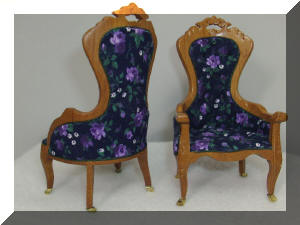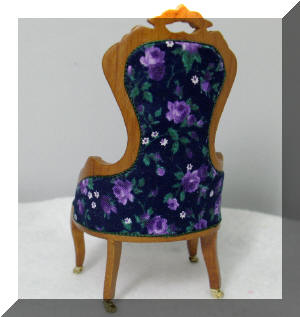 This occasional chair and pie crust table will be featured in the bay window of the parlor.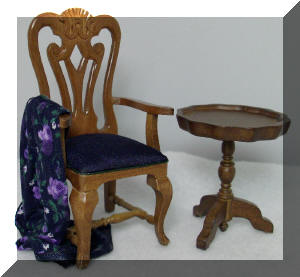 or