Whispering Cove Parlor Furniture

This beautiful Hoffman's print is perfect for the upholstery in the Whispering Cove parlor. The undertones of mottled burgundy and black are overlaid with a bronze dragonfly wing motif. I love that it has such a gorgeous art nouveau look and the way it subtly echoes the shape of the spiderwebs in the windows. The throw on the sofa is edged in an antiqued gold trim and the buttons are fire glazed delica beads in a fabulous shade of burgundy. The total effect is elegant and luxurious with just a hint of gothic mixed in for good measure.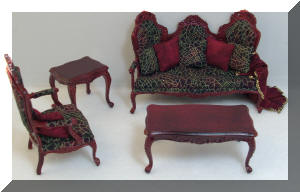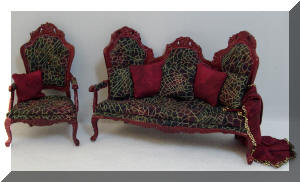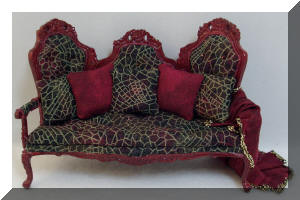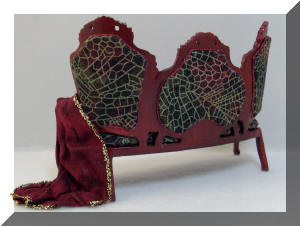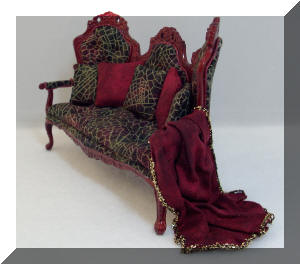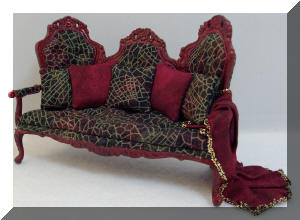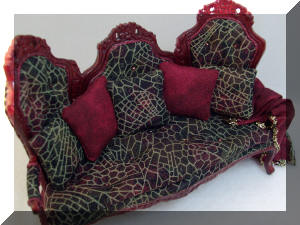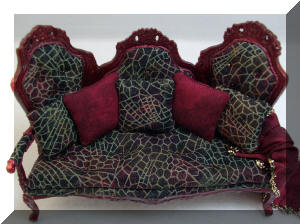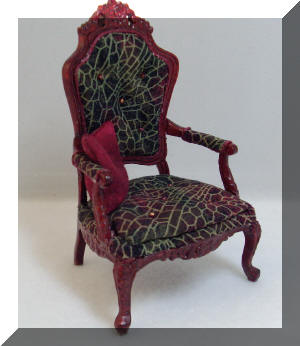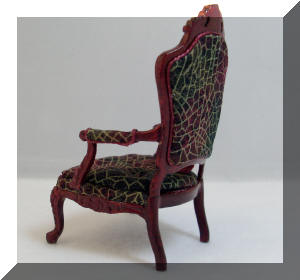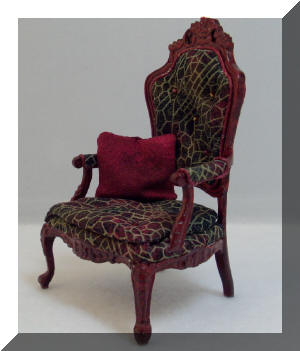 On the other side of the parlor we'll see a table and chairs where the witch entertains.......or perhaps she's doing a little business. Whether it's wine and cheese or a quick flip of the tarot, these beautiful burgundy upholstered chairs with their fire glazed glass buttons have just the right style.